How the online-course supports the Outdoor Trainer-ship
Your Outdoor Trainer online course offers seven extensive modules.

Every two weeks a new course module will be go live and will be made available for you. You will have a yearlong the time to get to know and absolve the course in your own rythym. Every module stand on its own as an individual power-package full of information that guides and supports you into an important Outdoor Trainer theme. You will feel and experience in every module the enthusiasm for nature and its magnificent characteristics and its many different ways to work together with her. This will keep you thrilled and with the program for many hours to come.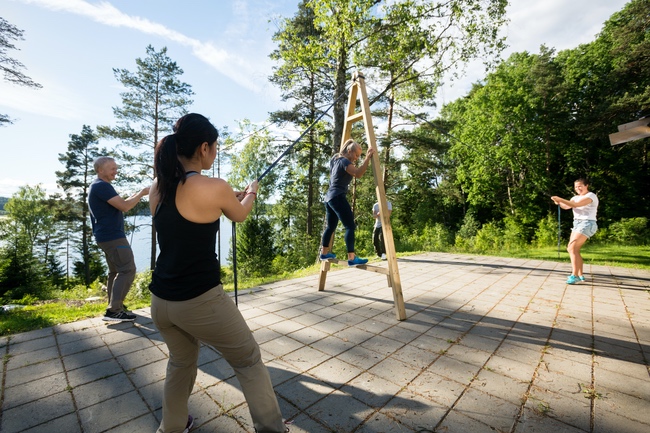 The modules have been built up in a logical sequence. However, you are free to absolve them in a different order when you believe that order will suit you best. You decide yourself where you want to go through the course, how fast you want to do the course and in which order you want to do it. You could do the Outdoor Trainer course as a power package-program within 14 weeks. Or you can simply enjoy them over several months. It is all up to you!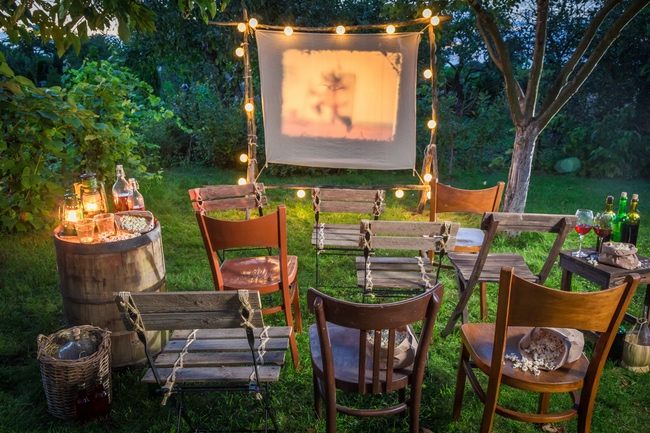 You can join anytime optional 2-monthly Question & Answer online support meetings through Zoom technology. Whenever you enrol in the course you will be contacted by email to take part in them. These support-meeting are planned in two-monthly on pre-announced fixed dates.

And if you wish to get support on a specific theme please contact us to visit our online virtual classroom. We offer an upgrade to you should you wish to choose this option.

As you see, together with Living Sense there are no limits on Your development and transformation as Outdoor Trainer.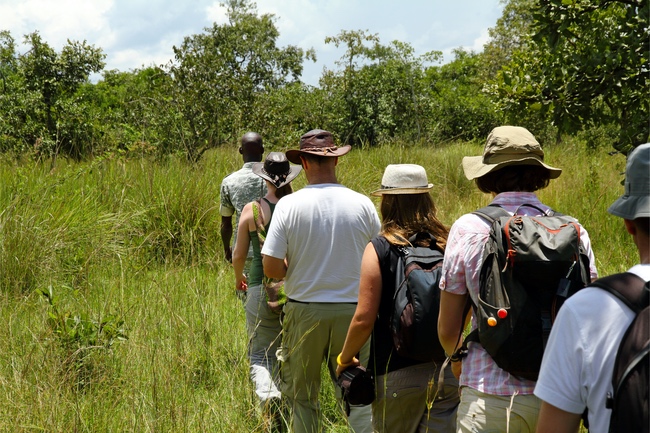 Here you will get an impression what exciting themes await you in each and every-one of the Outdoor Trainer modules.
Detailed information on your Outdoor Trainer course.
Part 1: BEING in nature

Module 1: Health & Safety
1.2 – Outdoor Trainer Diary
1.4 – Preparation of Safety
1.7 - Material Preparation
1.8 - Outdoor Communication
Module 2: Situational Awareness
2.1 - Intention introduction
2.3 – Perceptive Intention
2.3.1 - Creating with Intention
2.3.2 - Invite participants in Intention
2.4.1 - Five steps to stay in the Present
2.5 - Rediscovering of Senses
2.7.3 - Creating with Omens and Signs
Modul 3: Understanding Environment
1.1 – Introduction in Understanding Environment
2.3 – Balance and Harmony
2.4 – A view on Diversity
3.5 – Producers, Consumers, Decomposers
Module 4: Vision Quest
1.1 – Vision Quest Introduction
2.1 – Vision Quest Preparation
2.3 – Letter of Intention
2.4 – Vision Quest - Support Phase
2.5 – Vision Quest Material Preparation
2.6 – Vision Quest – Choice of Place
3.1 – Entering the Vision Quest
3.2 – Developing Inner Vision
4.1 – Vision Quest – Re-entry Phase
4.2 – Vision Quest – Incorporation Phase
Part 2: Doing in nature

Module 5: Preparation and Evaluation
1.1 – Introduction Outdoor-Trainer-Online-Course (Doing in nature)
2.1 – Preparation & Provisions
2.2 – Material Preparation
2.3 – Communication Preparation
2.4 – Safety Rules and Safety Behaviour
4.1 – Introduction Evaluation
4.3 – Introducing Feedback
4.3 – Outdoor-Trainer-Integrity
Module 6: Nature Rituals
1.1 – What are Nature Rituals?
1.2 – The Daemon and the Hair
2.1 – Effectiveness of Rituals
2.2 – What makes a Ritual special?
3.1 – Nature Ritual: Confidence – Story of the day
3.2 – Nature Ritual: Presence – Honouring Sunrise and Sunset
3.3 – Nature Ritual: Cleansing and Healing – Aromatherapy
3.4 – Nature Ritual: Manifestation – Mandala
3.5 – Nature Ritual: Intention – Talking Stick
3.6 – Nature Ritual: Energy – Water
Module 7: Individual- and Team exercises in nature
1.1 – Introduction Individual Development in Nature
1.2 – Exercise in Nature: Observation and Mirroring
1.3 – Exercise in Nature: Building Stability & Balance
1.4 – Exercise in Nature: Building Strengths
1.5 – Exercise in Nature: Leadership Development
1.6 – Exercise in Nature: Embracing Fears
2.1 – Exercise in Nature: Growing Team Trust
2.2 – Exercise in Nature: Building Team Excellence
2.3 – Exercise in Nature: Developing Team vision und -mission
2.4 – Exercise in Nature: Change management
3.1 – Outdoor-Trainer- Course Reflections